Name: Wes Cates
Hometown: Cleveland, OH
Weight: 280lb.
Finishing Move: Pearl River Plunge
GZW Record: 00/00 (+0)
GZW History: n/a
Wes Cates coming out of the ghettos started wrestling a while back by a friend named Mike Kash who started ICW. Mike Kash and Wes Cates moved ICW into bigger things by joining DCW where Wes made his reputation known. He won the most prestigious Blood Title and held it for the second longest in DCW history. For the past couple months Wes has joined with IWA/ROH.
Top 5
GZW Superstars
1. Wes "2" Adams
(+6.00)
2. Chris Psycho
(+3.00)
3. Michael Taylor
(+1.00)
3. Chris Craven
(+1.00)
5. Michael Ryba
(+0.00)
Babe of the Month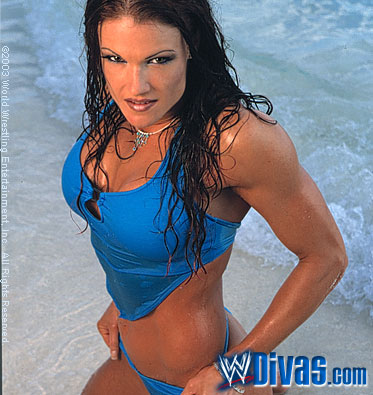 Like What You See? No? VOTE FOR NEXT MONTH! E-Mail The Webmaster and place a vote!